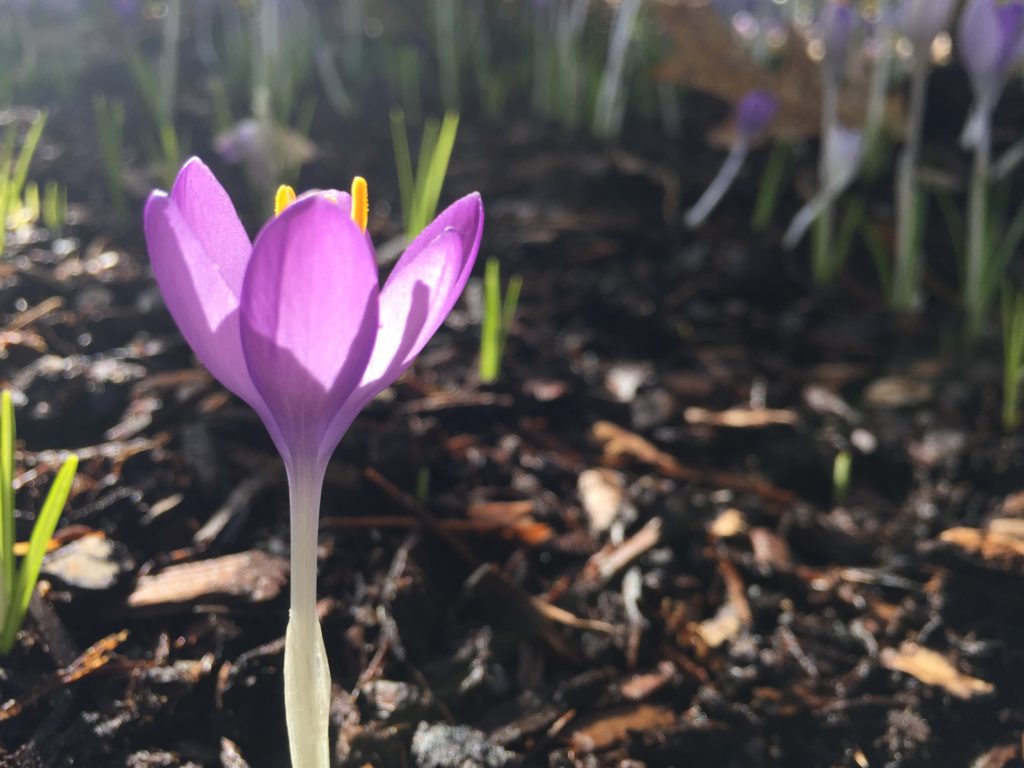 Happy Spring greetings,
Thank you for your interest in Essential yoga and Somatics
ALL classes are full now.
Please sign up for my newsletter if you would like to receive future offerings, classes, retreats and upcoming mentorship / trainings.
This will be the last class series I will offer until September.
See spring and summer retreats below if you are keen to deepen your practice and understanding of the integration of Yoga, Somatics and Meditation
Thank you.
In the Light!
Elizabeth
"When we set up our initial conditions correctly and come into alignment, we can put our trust in the natural laws to guide us on our healing journey." Peter Levine


APRIL 2 – APRIL 26

Classes at rasa  
Tuesday's 4:30- 6pm – FULL
Thursday's 4:30pm – 6pm –FULL
www.rasacomoxvalley.com
Integration Studio – #201, 255 6th Street
Friday's 9:30 – 11am –FULL
Please bring your own mat, blanket and what you like to sit upon for meditation to this class.
Fee
One class – 4 weeks $88
Two classes – 4 weeks $152
Three classes – 4 weeks $200
*All fees include gst

These classes are inspired, deep somatic classes that include awareness meditation, somatic movement, yoga postures, breath and flow.
We will be practicing and sensing from the inside awakening and healing our whole being. Moving from sensor motor amnesia to sensor motor awareness; from contraction to liberation.
For more information please contact me directly at info@elizabethclaireburr.ca
PLEASE NOTE ~ You may need to add my new email above to your safe list if you want to receive future offerings and inspirations.

To register: Please send the full fee to Elizabeth info@elizabethclaireburr.ca
This acts as registration and ensures your spot in the class!
Interact deposit, Pay pal, or snail mail are all good – 8929 McLarey Ave Black Creek V9J 1A3

Postponed until Saturday, September 21, 2019.
Please contact River (Helen) to register. See poster below.
Blessings and Love!
Awakening Joy!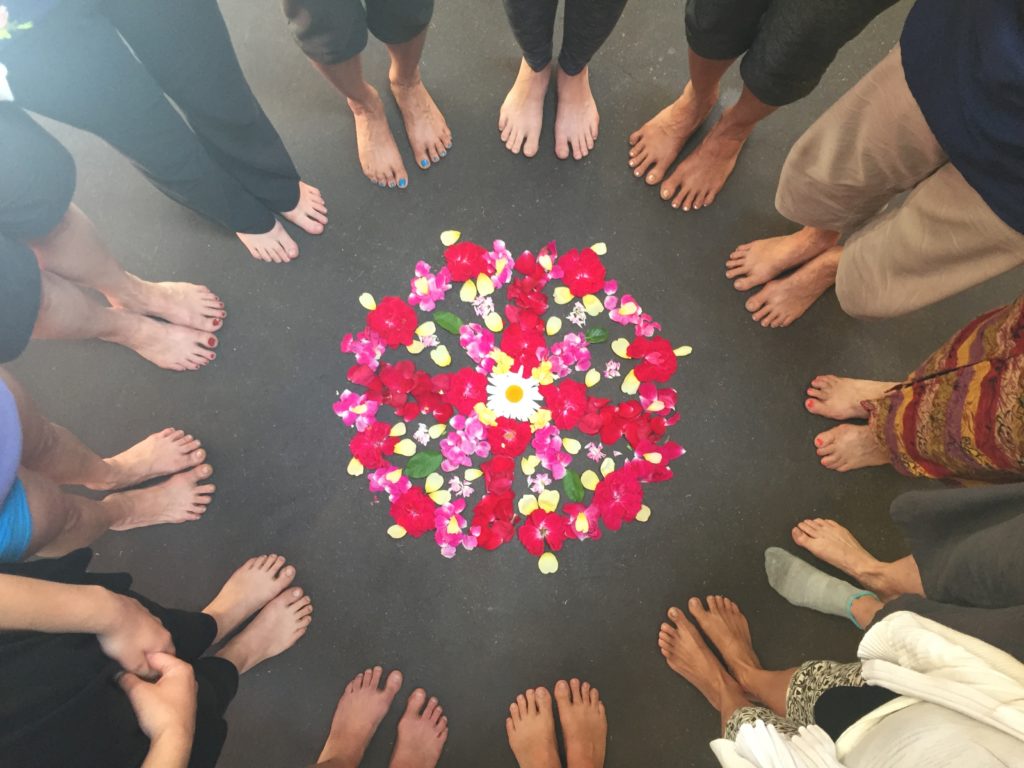 A 4 day immersion for women who are ready to open to Self, Love and Embodied Joy with Elizabeth Claire Burr & Josea Tamira Crossley
JULY 4-7
Sundoor Yoga Shala, Hornby Island
Immersed in the support of nature we will let go of our daily cares and responsibilities and awaken Presence in harmony with the land, the wisdom of our bodies, and the wholeness of our being.
Through awareness, somatic movement, nature connection and loving kindness practices – within a strong container held by the land and the facilitators – you will be invited to clear unprocessed personal, ancestral and collective trauma to make room for embodied joy, LOVE & purpose.
The practices we will do together are simple, eloquent and profound reminders' of this Presence that we already are.
To Register please follow this link: https://awakeningjoyhornby.eventbrite.com
Somatic yoga – practicing and sensing from the inside.
Through gentle somatic movement and awareness we literally lay down new neural pathways to clear our brain / soma communication. This allows us to let go of past trauma and held latent impressions that may be standing in the way of our our highest good and the highest good of others. By self sensing we reclaim our inner authority and begin to self monitor and self actualize.
Truth Mandala – During the retreat we will enter into a sacred practice called the Truth Mandala which is part of the deeply moving and experiential work of ecologist and Buddhist eco-philosopher Joanna Macy. The ritual emerged in 1992 as a vehicle to support and address our personal and collective unprocessed grief and trauma and has since been practiced around the world to support healing & awakening.
Deep Nature Connection
Immersed in the support of nature we will let go of our daily cares and responsibilities to awaken to the full sensory experience of simply ~ being ~ in harmony with the land, the wisdom of our bodies and the wholeness of our being.
Through awareness and loving kindness practices – within a strong, safe, container held by the land and the facilitators – you will be invited to clear old un-needed information, layers of unprocessed personal, ancestral and collective trauma to make room for embodied joy, LOVE & purpose.
Other Practices we will explore …
Awareness Meditation
Silent practice
Personal relaxation
Self reflection time
Sacred Sound Journey
"Elizabeth's exquisite presence took our retreat to a powerful place of love and wonder that we were amazed at the internal wisdom and power and came forth from each of us." M.Peters
An immersion or transformational retreat is where we learn to let go of our attachment to our unhealthy patterns or the habit of 'un-enlightenment' and move towards our healthy, happiest self. We allow the background of Presence that we are to come into the foreground of awareness itself and welcome the wholeness of our being, physical, emotional, energetic, mental, and spiritual to be brought into the light of awareness for integration and liberation.
This is a journey into deeper connection with innate wisdom of your body and the support of nature as a pathway to awakening to your true nature – the innate JOY and presence that you are.
Your facilitators:
Elizabeth Claire Burr ERYT
After a spontaneous awakening in my 30's, I actively sought and found healers, teachers and teachings that could help make sense of the experience I witnessed in my Self. I have since been actively practicing, and sharing these profound and uncommon teachings and have had the great fortune to have studied with true masters from many lineages.
The foundations of my practice and teaching come from the deep and committed training and certification that I have received in the Vijnana Yoga tradition, Vajrayana teachings in the Tibetan Buddhist tradition, Essential Somatics movement educator training, Trauma Sensitive Yoga, experience based Somatic Therapy and Visionary Craniosacral Therapy.
My passion is to help women recognize the true essence of who they are and to bring this awareness into compassionate action in the world. Currently, I am being inspired to offer these teachings in retreat format, in nature based location that inspire and support deeper healing and awakening. If you are keen to learn more about transformational retreats, workshops, mentoring and private healing sessions you can join my mailing list on my website.
www.elizabethclaireburr.ca
Josea Tamira Crossley
I'm a Somatic & Craniosacral Therapist, Grief Doula and Deep Nature Connection Facilitator (8 Shields). I believe the gifts of each woman are deeply needed on the earth at this time. Transforming grief allows us to show up as our fullest selves ~ joyful, radiant, resilient and in Love. My grief tending practice is influenced by the work of Francis Weller MFT (WisdomBridge), Martin Prechtel (author of The Smell of Rain on Dust), Joanna Macy (the Work that Reconnects) and Jon Young (8 Shields/Deep Nature Connection)
www.joseatamiracrossley.com
Sundoor Yoga Shala
Is a rare womb-like haven nestled in the south end of Hornby Island on the West Coast of British Columbia. Surrounded by lush cedars, a year round creek and birdsong this is a place that will soothe your body, mind and soul. Diane Smith, the visionary whose land we will be staying on, has built an inspired eco yoga shalla that has an earth floor and provides a profound, safe and beautiful container for us to practice in. Diane also provides exquisite, nourishing, organic vegetarian meals that will leave your taste buds in a state of blissful union. 🙂
Hornby Island
Traditionally, Hornby Island has been known as a place of retreat and healing, the land is exquisitely beautiful and has a profound energetic vibration that supports transformation and awakening.
Accommodations
Semi private accommodations are provided for all retreat participants, this includes rooms inside the eco home, caravan trailers and a cotton bell tent. Private tenting options also available, please bring your own tent and camping gear. Accommodation is allocated based on personal needs on a first come, first serve basis.
Meals
The retreat includes 3 delicious vegetarian meals a day all food items are locally sourced and cooked on site. Please get in touch to let us know of any food allergies or sensitivities. There is also a small grocery store and restaurants available on the island.
A Personalized Experience
This is a highly personal and intimate retreat limited to 15 women. All the facilitators practice high levels of confidentiality for your safety and comfort.
"Spending time on retreat with Elizabeth Claire Burr was an incredibly humbling and joyful experience. I arrived with my heart full of worry and pain and finished the retreat feeling happiness, serenity and hope." S. Rockman
Fee ~ $775 + gst
Early Bird ~ REGISTER BEFORE JUNE 1st – $100 off all fees
Staying off site $650 + gst
To Register please follow this link: https://awakeningjoyhornby.eventbrite.com
Karma yoga positions are available for those in need of financial assistance. Please apply to the above email.
Sign up here
To stay connected to current offerings and inspirations.