Light on the Path of Awakening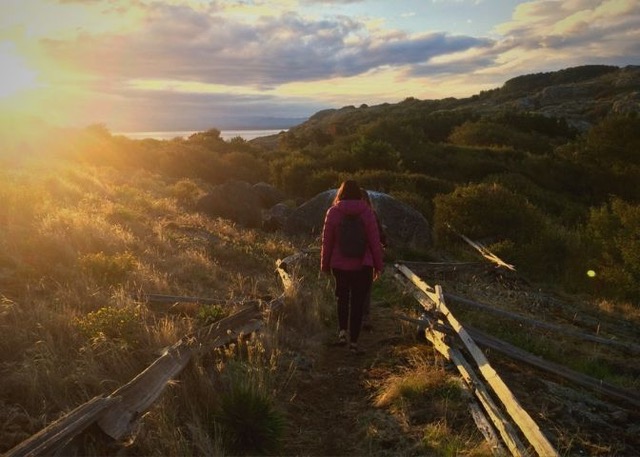 Somatic Yoga Mentorship 2020 
Hello dear yogis and friends on the path,
I am guided now to offer Light on the Path of Awakening ~ Mentorship 2020.
It has been a long time coming and it has now found it's right timing, right place and right rhythm.
This is an intimate mentorship program limited to 13 participants to ensure the quality and integrity of the teachings.
Please let me know know if this resonates with you and if you have any questions.
In the Light!
Elizabeth
 Self Sensing, Self Monitoring, Self Actualization
A integral mentorship program designed for yoga teachers, therapists, healers, educators, healthcare professionals, committed yoga practitioners and keen aspirants wishing to deepen into the practices of somatic yoga, self awareness and self actualization. I believe  in meeting my students where they are, and just as they are.  Together we attune to what is needed for each unique group – therefore no two mentorships are exactly the same! 
 To Register: contact Jing at  jing.darcangelo@gmail.com
Included in this mentorship:
One weekend/month group practice sessions for six months:
One Friday night and Saturday per month (specific dates below)
 A monthly online teaching with Q&A.
 Somatic yoga class audio for home practice
 2 x 45 minute personal guidance sessions in person or by skype
 Option to join two Transformational Healing retreats with a discounted mentee rate of 15% off the investment.
 A  clear, safe container for your personal, professional growth and spiritual development. 
 Skillful, compassionate support for your path of Awakening and Healing.
 Awakening into Your Fullest Self-Actualization Through:
 PRACTICES
Connecting  to a group of likeminded, committed facilitators and practitioners 
Exploring Yogic and Buddhist philosophy
Learning Somatic Yoga yoga teaching practices and principles
Practicing open awareness meditation
Developing & Embodying your Personal Practice – through knowledge, discipline and devotion 
Practicing Presence, consent and intentional touch in partner work 
Deepening your understanding of healing trauma and the nervous system
Accessing sacred sound and healing practices 
Bringing your inner practice to compassionate action in the world
OPENING TO SELF LOVE 
Bringing awareness to your subtle energy body
Learning to trust your vulnerability
Recognizing sensitivity as a gift
Learning to be yourself by cultivating self-love practices
Opening to your intuition and higher guidance
Learning to listen to and trust your soma
"The truth is more meaningful when we dis-cover it for ourselves" TE
Where: River Lodge ~ 4413 Forbidden Plateau Rd. Adjacent to Nymph Falls ~ Courtenay BC
When: The *4th weekend of each month Jan – June 2020
Timing: Friday 6:30-9:30pm, Saturday 8:30am-4:30pm
Dates:
Jan 24/25
Feb 28/29 
Mar 27/28
April 24/25
May 22/23
June 12/13 *Please note this is the 2nd weekend of the month
Investment ~ $1550 + gst
Early Registration ~ pay in full by Dec 15, 2019 ~  $1350 +gst
Payment plans ~ 
Early bird monthly payment plan:  $450 deposit by December 15th, with four monthly payments of $250+gst
After December 15th (space permitting) :  $450 deposit plus $1100 +gst pay in full due by program start January 24th
After December 15th payment plan: $450 deposit plus 4 monthly payments of $300+gst 
To Register or for more information please contact Jing at jing.darcangelo@gmail.com
'Somatic yoga is practicing and sensing from the inside. Through gentle somatic movement and awareness we lay down new neural pathways to clear our brain / soma communication. This allows us to let go of past trauma and held latent impressions that may be standing in the way of freedom and flexibility in mind and body.   By learning how to self sense we reclaim our inner authority and begin to recognize self actualization.  Through the process of pandiculation we can learn to recognize our sensorimotor amnesia (SMA). This is the part of our brain / soma communication that has become unclear, where the brain has literally forgotten essential parts of ourselves. When we can sense and feel our SMA we can begin to slowly and mindfully release the contraction and pain, letting go into the process of integration and the re- patterning of our neural pathways. By staying with the energy and sensations of our SMA it transforms into sensorimotor awareness. Rather than giving into our tendency to avoid it our pain and discomfort we embrace it.  We literally learn how to move from contraction and pain to liberation and freedom.' 
Extended Mentorship program includes option to attend two Transformational Healing retreats with a discounted mentee rate of 15% off retreat price.
Awakening Joy – July 2-5 2020 Sundoor, Hornby Island
Restorative Reflection Retreat  – November 12 -15 2020 ~ Local location TBA
May this offering and our practice together benefit all beings!
"Love is the name we give to Consciousness when it reawakens to its identity with all things, when it recognizes itself in all things as all things"     Rupert Spira